Membership Solutions
With 20+ Years of experience, we've been fortunate to work with some of the biggest names in the Membership space. This time has given us an in-depth understanding of the unique demands of the Membership Sector. 
With our Membership expertise, we can assist you in addressing the distinct challenges and aspirations of membership organisations, professional institutes, societies, associations, regulatory and awarding bodies, and trade unions.
Our collaborative approach with membership organisations delivers enhanced engagement, experiences, and outcomes through the implementation of innovative technology.

The Felinesoft of Framework of membership CRM and website accelerators offers a range of solutions for handling all aspects of your members' experience, engagement, and lifecycle straight from day 1. 

Find a breakdown of some of our Membership services below:
Membership Framework Modules & Integrations
Membership Insights & Reporting
Education, Training & CPD
Marketing & Personalisation
Our Framework
Rapid, not rushed, with Felinesoft Frameworks
The Felinesoft Microsoft Dynamics 365 Framework has been built on the concept
of Lego building blocks. It presents the optimal balance between building from scratch, which can be complex and expensive, and productised/off the shelf solutions where you can never quite match your specific requirements.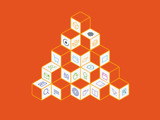 Who we've worked with
Over the years, we've been lucky to work with some of the biggest charities and membership organisations in the UK.