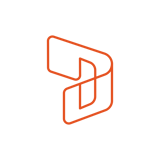 Open, secure and future-proof technology
As a Microsoft Gold Partner, we leverage Microsoft Dynamics 365 as our core CRM platform because of its significant investment in R&D, capability, ease of integration, and future roadmap, which aligns with both present and future organisational aspirations.
However, despite Dynamics being widely regarded as one of the most comprehensive and user friendly CRM solutions available, we recognise that, out-of-the-box solutions, often do not cater to the unique requirements of membership and charity sector. 
That's precisely why we've dedicated the past decade to meticulously developing and honing the Felinesoft Frameworks. These frameworks strike the perfect balance between building from scratch – a route often laden with complexity and cost – and off-the-shelf solutions that inevitably fall short of meeting precise requirements.
The Felinesoft Framework introduces an out of the box  solution custom-built around the unique needs of our Membership and Charity clients. It establishes the perfect foundation, ready to be built upon from day one.
Of course, we acknowledge that the Framework may not perfectly align with every requirement. As such, we're equally adept at constructing fully custom solutions or building upon the Framework's sturdy groundwork.

Continue reading below to see more!
Our Power Platform expertise
NfP Framework Modules & Integration.
Solution Architecture & Development
QA, Testing and Continuous Improvement
Our Framework
Rapid, not rushed, with Felinesoft Frameworks
The Felinesoft Microsoft Dynamics 365 Framework has been built on the concept
of building blocks. It presents the optimal balance between building from scratch, which can be complex and expensive, and productised/off the shelf solutions where you can never quite match your specific requirements.